SWR Pipe And Fittings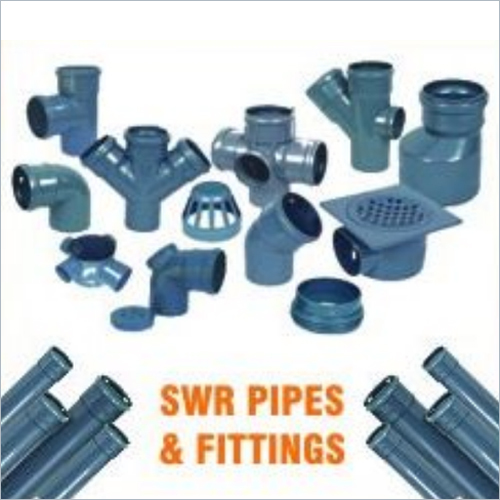 SWR Pipe And Fittings
Product Description
Details
Available in sizes from 75 mm (1/2") to 160 mm (6") as per standars.
Free from scale formation, weathering and chemical action
Supplied in 3 m length with rubber ring socket at one end & plain at other end.
Dark Grey in Color
Available as per IS-13592 in both type A & type B.